Volkswagen Golf
Find your perfect fit
Find your perfect tyre fit for your Volkswagen Golf
Over its more than four decades in the Australian automotive landscape, the Volkswagen Golf has become a modern classic. Each new model is an evolution on the version that came before, keeping the inherent qualities of the original, while improving the formula for new technologies and innovations. And its decades of popularity show that that's something Australians can get behind.
When it comes to a modern classic you need the right equipment to support the design and functionality. And that includes your tyres. Falken's Volkswagen Golf tyres are designed for expert handling, grip and safety on the road. We use modern tread technology, innovative design and superior comfort features so your car is easy, functional and comfortable to drive and performs well no matter the conditions.
The Volkswagen Golf is made to be enjoyed. And Falken's Volkswagen Golf tyres are designed to help you do just that.
Volkswagen Golf Tyre Range
Falken has a range of Volkswagen Golf tyres to suit your performance needs and driving style.
Why Choose Falken for your Volkswagen Golf Tyres?
When it comes to choosing tyres for your Volkswagen Golf, there's none better than Falken's Volkswagen Golf tyres. At Falken we know (and love) cars. And we know (and love) your Volkswagen Golf. We understand its capabilities and functionality. And we've designed the perfect tyres to maximise its potential while increasing fuel economy and durability (so you save money!).
Our team of experts have designed an extensive range of Volkswagen Golf tyres that suit the needs of your urban vehicle, ensuring you a comfortable, quiet ride when you're on city streets or heading out on road trips. We've worked hard behind the scenes to stay on the forefront of mobility by constantly innovating and refining our designs. And we use cutting-edge technology and innovative features to provide great traction, stability, driveability and performance, while always considering safety, comfort and durability.
We know you love your Volkswagen, and our Volkswagen Golf tyres ensure that you're always getting its absolute best.
Volkswagen Golf Tyres for Sale Near You Find a Dealer
Tyre Range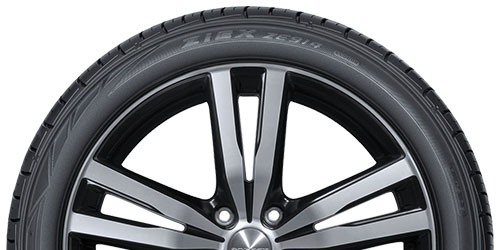 ZIEX ZE914 ECORUN
PERFORMANCE AND ECONOMY
TREAD LIFE

FUEL EFFICIENCY

DRY HANDLING

WET PERFORMANCE

NOISE

RIDE COMFORT
The ZIEX ZE914 ECORUN is the next generation, high-performance tyre made for Australian roads. Engineered for performance and cost saving fuel efficiency, the low rolling resistance compound offers more mileage and better wet braking. The tyre features an asymmetric tread ...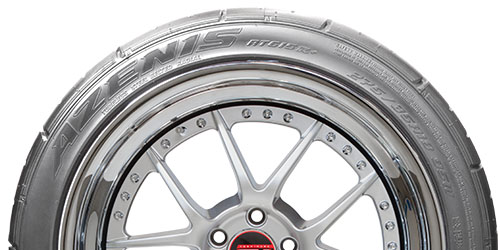 Alternative Fitments Available
AZENIS RT615K+
COMPETITION-PROVEN PERFORMANCE
DRY HANDLING

WET PERFORMANCE

NOISE

RIDE COMFORT

TREAD LIFE

FUEL EFFICIENCY
Developed for the maximum performance-minded driver, the AZENIS RT615K+ is derived from the original competition-winning RT615K. The PLUS encompasses an all-new digitally-engineered, nanotech-formulated compound for superior grip and excellent handling. Its confidence inspiring straight line and cornering traits allow drivers ...