Falken Tyre will be competing in the upcoming 45th ADAC Zurich 24h-Race Nürburgring, one of the largest touring car races in the world. This year, Team Falken Motorsports have their eyes set on first place with two cars: the Porsche 911 GT3R, that placed 9th overall and 1st amongst Porsches in last year's race, and a new BMW M6 GT3, which is competing for the first time this year.
Having competed since 1999, this year Falken has signed on as an official sponsor of the race and will have a booth showcasing the latest in virtual reality technology as well as drift exhibitions. The event be held from Thursday May 25th through to Sunday May 28th in Nürburg, Germany.
Fans can get live updates from a dedicated Falken site: 24hlive.falkentyre.com or from the Falken Tyre Europe Facebook page: www.facebook.com/falken.
Class
Team
Vehicle
Team Manager
Drivers
SP9 (FIA-GT3)
FALKEN Motorsports
Porsche 911 GT3R
Sven Schnabl
Martin Ragginger
Jörg Bergmeister
Dirk Werner
Laurens Vanthoor
BMW M6 GT3
Sven Schnabl
Peter Dumbreck
Alexandre Imperatori
Marco Seefried
Stef Dusseldorp
24h-Race Nürburgring
Taking place at the Nurburgring, which is also famous as an R&D test track for automobile and tyre makers, this 24-hour endurance race is considered by many to be the world's toughest race. At 25km a lap, the race makes use of the Nurburgring's full course, combining the North Course (Old Course), which features elevation differences of 300m and about 170 corners (including blind corners), and the more modern Grand Prix Course used for F1.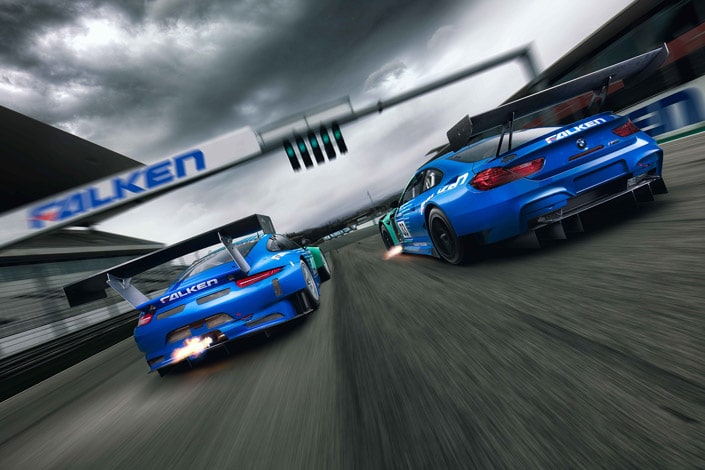 .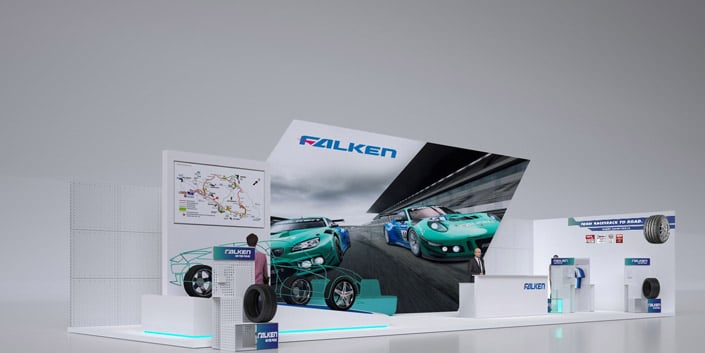 .


.