Having been sold in Australia for decades, Falken now has the most comprehensive range of products ever. Where that resonates the most is in Falken's Wildpeak range, servicing the ever growing 4×4 and SUV vehicle segment. With the Australian vehicle market moving towards utes, it is no surprise why the Japanese brand has decided to place emphasis on this growing market.
"What was missing in our 4×4 lineup was a next-generation all-terrain tyre and a muddy," explained William Ng, Marketing Manager Falken Tyres Australia. "We're excited that our portfolio is now complete with the Wildpeak AT3W and MT being the final pieces of the puzzle."
Wildpeak AT3W
The AT3W combines aggressive off-road ability and rugged terrain driving without compromise on the pavement. An optimised tread design combined with a silica tread compound enables the tyre to excel in three areas: wear, winter and wet performance. The tyre is packed with technology, from Falken's 3D Canyon Sipes to an all-new proprietary lower sidewall. Full-depth sipes and grooves maintain consistent performance and appearance throughout the life of the tyre.
Although the standout feature is the noise, or lack of. "Going down the highway they're nice and quiet. They're smooth; they're predictable," explained Matt Raudonikis, 4X4 Australia Editor. But they are also just at home off-road; "Rocks, holes, ruts – it copes with it all really nice."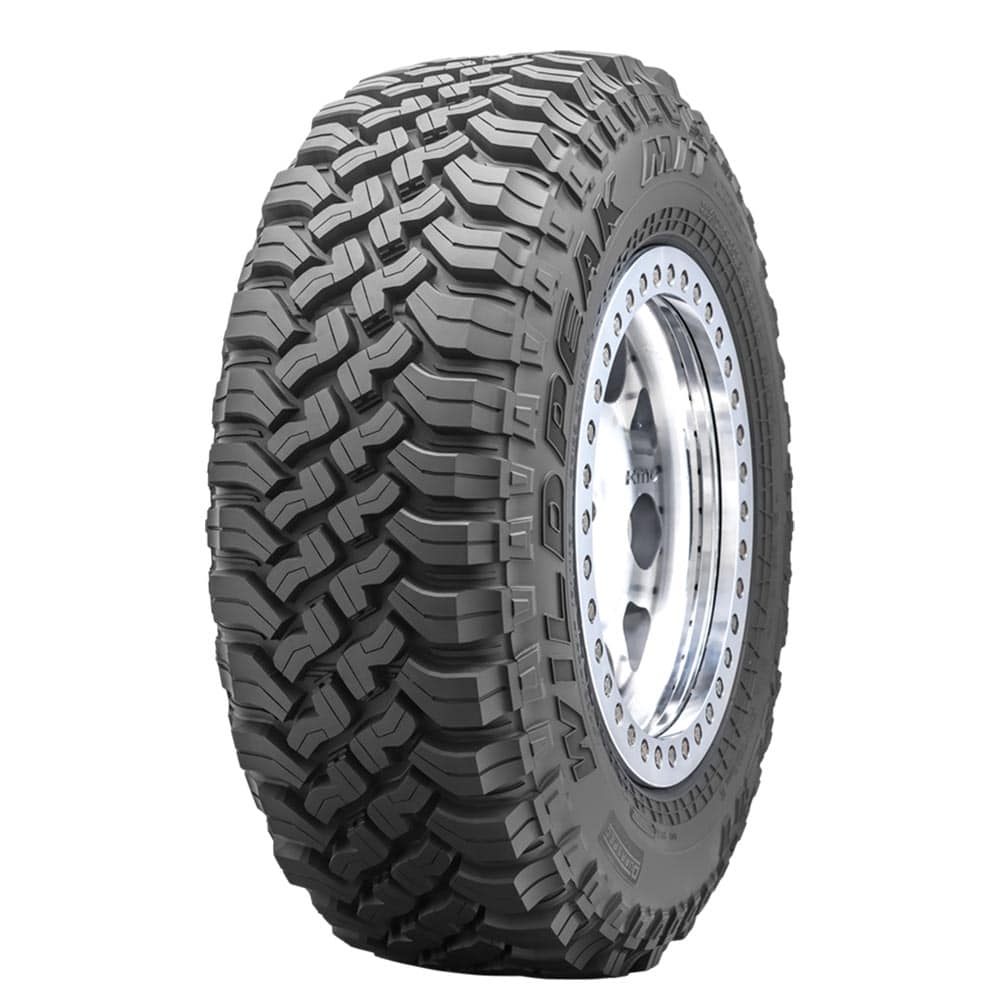 Wildpeak MT
The Wildpeak MT has been proven in competition with dominating results in the Baja 1000 and King of the Hammers. The MT features Falken's proprietary three-ply DURASPEC Sidewall Technology developed to sustain the most punishing off-road conditions. DURASPEC also features two high-ply turn-ups that provide an additional layer of protection and durability. An aggressive upper sidewall offers extra traction at low air pressures on rugged terrain. The MT also features exceptional road manners thanks to an optimised variable three-pitch pattern and precision manufacturing technology.
"For those who genuinely need a mud-terrain tyre, the Wildpeak MT is the Falken muddy that benefits the most from years of off-road competition development," states Matt Raudonikis. "The MT is a winner on all accounts."
For more information on the Wildpeak AT3W: https://www.falken.com.au/product/wildpeak-at3w/
For more information on the Wildpeak MT: https://www.falken.com.au/product/wildpeak-mt/