Falken drift driver James Deane claimed his third Formula Drift Pro title at Irwindale Speedway, California, on 19 October 2019. The 28-year-old Irishman joined the series in 2017 and has won every year since, making him the first person in Formula Drift history to win three consecutive titles.
During the season, Deane steered his Nissan S15 drift car, which is shod in Falken RT615K+ tyres, to six top-three finishes, including victory in St. Louis, Missouri. The Worthouse Drift Team driver entered the final round with a 19-point lead from his closest rival, Fredric Aasbø, who was knocked out of contention by Deane's team-mate Piotr Więcek in the second round.
Deane finished third at Irwindale after battling with Ken Gushi in the semi-final; his 67-points haul was enough to put him 52 points clear and earn him the history-making title. The points also helped Falken to victory in the Tire Cup, which it claimed with 1,189 points and a 237-point lead.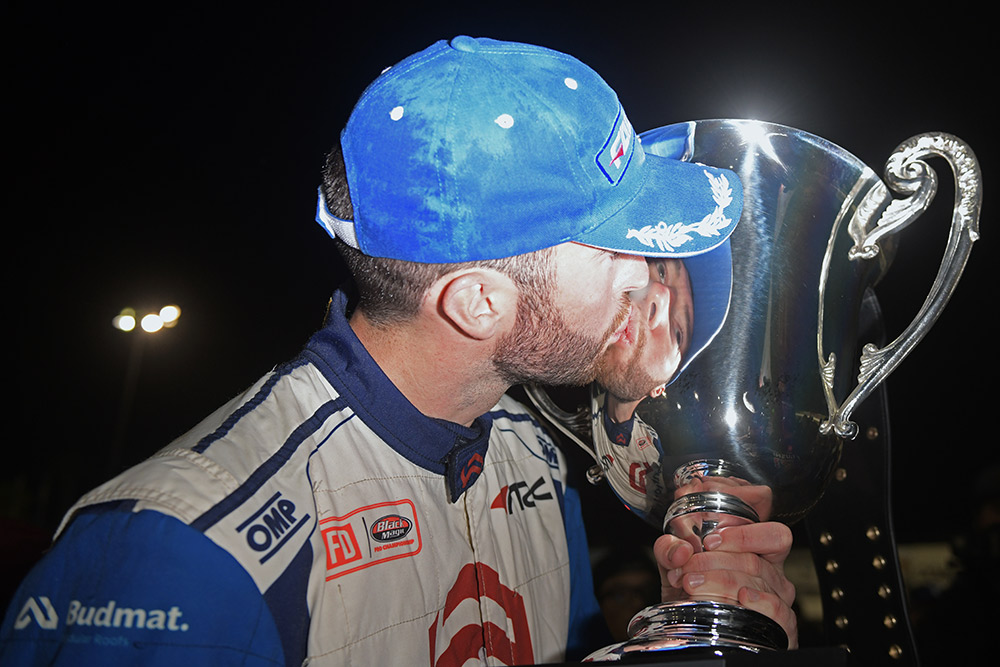 "I can't believe it! This is a completely unbelievable result; never in my wildest dreams did I think I'd end up taking the triple in Formula Drift!" exclaims James Deane. "It was a challenging year for us. The level of competition has really come up this season and it's been a real motivation to push myself even harder. My team-mate Piotr is a phenomenal driver and he's been a great inspiration; I've learned so much. Thanks to him, Falken, the Worthouse team, my family and everyone who supports me, all my fans from around the world. I'm so pleased to have brought home the title again for the team, and for Falken to win the Tire Cup. I just love the sport, taking part, watching it, and I'm so pleased with this unbelievable result."
The traction needed for Deane's sideways action is provided by Falken RT615K+ tyres. Running 235/40R18 tyres on the front and 295/40R18 on the rear of the 900bhp Nissan S15, the Falken rubber delivers the high levels of grip required to cope with the car's power and accelerate sideways through corners.
Deane's outstanding victory follows the successful defence of his Drift Masters European Championship title in his new teal and blue Falken Tyre Eurofighter BMW E92. The Castletownroche-based driver was crowed 2019 Champion at his home track of Mondello Park, Ireland, in September. It was his second consecutive Drift Masters European Championship title and his seventh European title in total. Also adding to his incredible run of results, Deane was named 2019 Oman Oil Marketing International Drift Champion back in March.
"It has been an incredible season and a complete dream come true," adds Deane. "There have been some tough times to come back from but the final results show that we've got the cars, the tyres and fantastic teams to see it through and get the results. Thanks, as always, to everyone for their unrelenting support throughout the year."