Holden Commodore
Find your perfect fit
Find your perfect tyre fit for your Holden Commodore
The Holden Commodore is an iconic Australian vehicle. Designed with power, comfort and plenty of cabin and boot space, when you drive a Commodore you get a flexible, exciting driving experience, that's user friendly and fun. Whether you grew up watching the V8 engine roar down the Bathurst track, or you simply want a large, comfortable, user-friendly sedan – the Holden Commodore is a great choice.
Our customers that drive the Holden Commodore love it with a fierce unshakeable loyalty. And that's a commitment we strive to mirror in the tyres we create for this street-savvy sedan.
Our Holden Commodore tyres are built to enhance your vehicle's driveability, performance and handling on the road. We use cutting-edge technology, innovative, forward-looking design, high performance metrics and more to ensure that your Holden Commodore tyres give you the ride you're looking for. That means comfort and safety with the performance that a V8 street racer deserves.
Holden Commodore Tyres for Sale
Falken has a range of Holden Commodore tyres for sale to suit you and your driving style.
Why Choose Falken for Your Holden Commodore Tyres?
At Falken, we're not just about tyres. We love cars, too. And we love the Holden Commodore. We love the roar of the V8-powered engine. We love its racing history. And we love that it's so traditionally Australian.
Your Holden Commodore tyres will need to perform differently than tyres for a Ford Ranger, or a Hyundai i30. That's why we've specialised each of our tyre models for different applications, ensuring that you're getting the best, most focused performance and results from your tyres.
We use cutting-edge technology such as 4D Nano Design that lets us optimise high-performance compounds at the molecular level, providing both better wear and wet weather traction. We've innovated new-generation safety and comfort features to ensure you're taken care of on the road. And our expert team is constantly redesigning and reimagining to ensure better durability over the long term.
So, when you're in the market for high-performing Holden Commodore tyres, you won't find any better than Falken.
Holden Commodore Tyres for Sale Near You Find a Dealer
Tyre Range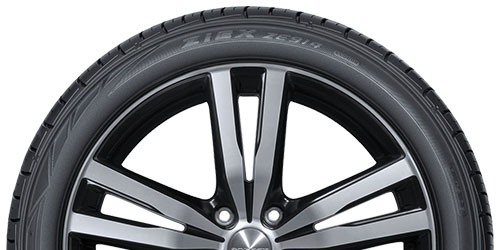 ZIEX ZE914 ECORUN
PERFORMANCE AND ECONOMY
TREAD LIFE

FUEL EFFICIENCY

DRY HANDLING

WET PERFORMANCE

NOISE

RIDE COMFORT
The ZIEX ZE914 ECORUN is the next generation, high-performance tyre made for Australian roads. Engineered for performance and cost saving fuel efficiency, the low rolling resistance compound offers more mileage and better wet braking. The tyre features an asymmetric tread ...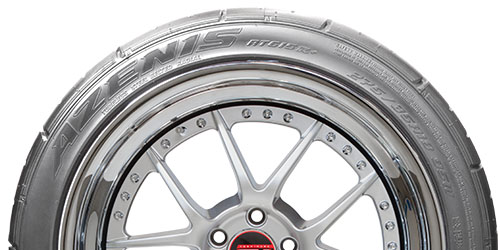 Alternative Fitments Available
AZENIS RT615K+
COMPETITION-PROVEN PERFORMANCE
DRY HANDLING

WET PERFORMANCE

NOISE

RIDE COMFORT

TREAD LIFE

FUEL EFFICIENCY
Developed for the maximum performance-minded driver, the AZENIS RT615K+ is derived from the original competition-winning RT615K. The PLUS encompasses an all-new digitally-engineered, nanotech-formulated compound for superior grip and excellent handling. Its confidence inspiring straight line and cornering traits allow drivers ...