Mazda CX-5
Find your perfect fit
Find your perfect tyre fit for your Mazda CX-5
The Mazda CX-5 has a long history of popularity among Australian families. First introduced in 2012 it has become the most popular Mazda by a long way. And it's been Australia's best-selling medium-sized SUV nearly every year since. Families love the CX-5 because of its sleek design that belies the spacious interior, its excellent fuel economy, its solid performance and its comprehensive array of safety features. It's a family-friendly vehicle that's comfortable for all its passengers, too, due to the 17-inch wheels and 65-profile tyres.
Of course, the CX-5 might have supremely comfortable wheel design, but not when it's riding on the wrong type of rubber. And that's why you need perfectly designed, eminently suited and expertly fitted Mazda CX-5 tyres as well.
Falken's Mazda CX-5 tyres have been conceptualised to enhance your vehicle's driveability, performance and handling, as well as your comfort and safety. Our experts use cutting-edge technology, innovative design and the latest in tread compound and construction to create tyres that are especially suited for SUV applications. We ensure that your Mazda CX-5 tyres will provide unparalleled performance and comfort no matter where the road takes you.
Mazda CX-5 Tyres for Sale
Falken has a wide range of Mazda CX-5 tyres for sale to suit you, your family and your performance needs.
Why Choose Falken for your Mazda CX-5 Tyres?
At Falken we create tyres that are purpose-suited for your vehicle. So when it comes to Mazda CX-5 tyres, we've curated the best of our custom-designed SUV tyres to ensure they perform to the precise specifications that your vehicle needs.
Our experts utilise cutting-edge technology such as 4D Nano Design to optimise high-performance compounds at the molecular level, providing better traction, grip and overall performance. We've developed new-generation comfort and performance features (especially important in your Mazda CX-5 tyres) to give you the best on road performance. And we're always innovating to ensure that our tyres are at the forefront of safety and durability, keeping your vehicle, you and, most importantly, your family safe on the road.
Whether you need great, comfortable all-rounders or rugged off roaders, Falken is your go-to SUV and Mazda CX-5 tyre specialist. Get in touch and let our experts help you find the right tyres today.
Mazda CX-5 Tyres for Sale Near You Find a Dealer
Tyre Range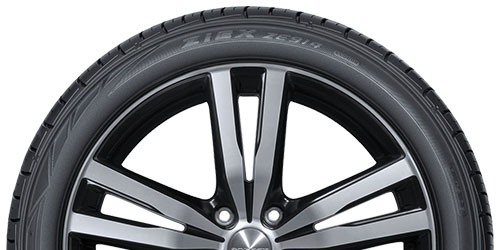 ZIEX ZE914 ECORUN
PERFORMANCE AND ECONOMY
TREAD LIFE

FUEL EFFICIENCY

DRY HANDLING

WET PERFORMANCE

NOISE

RIDE COMFORT
The ZIEX ZE914 ECORUN is the next generation, high-performance tyre made for Australian roads. Engineered for performance and cost saving fuel efficiency, the low rolling resistance compound offers more mileage and better wet braking. The tyre features an asymmetric tread ...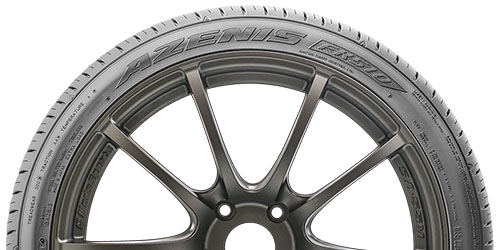 AZENIS FK510
FLAGSHIP ULTRA HIGH PERFORMANCE
WET PERFORMANCE

DRY HANDLING

NOISE

RIDE COMFORT

TREAD LIFE

FUEL EFFICIENCY
Falken's latest generation ultra high performance tyre, the AZENIS FK510 is designed for drivers of premium vehicles looking for excellent grip and outstanding performance. 4D Nano Design enables Falken engineers to optimise new high-performance compounds at the molecular level, enhancing ...
Alternative Fitments Available
WILDPEAK H/T
ALL-SEASON PERFORMANCE HANDLING AND LONG TREAD LIFE
NOISE

DRY HANDLING

TREAD LIFE

WET PERFORMANCE

RIDE COMFORT

OFF ROAD
The WILDPEAK H/T offers a combination of superb dry handling and responsive wet braking on all roadway surfaces. Falken has optimised traction and control through the combination of a non-directional tread pattern, high-tension casing ply and stiff wide steel belts ...