Nissan X-Trail
Find your perfect fit
Find your perfect tyre fit for your Nissan X-Trail
The Nissan X-Trail has consistently remained in the top 20 best-selling cars in Australia. Australian families love it because of its flexibility. You can choose the option of a third row of seats if you have more people to ferry around or 4WD for adventuring on the weekend. This means you can get a smaller, city focused X-Trail. Or a larger, more rugged family-oriented vehicle that's happy to take on rough roads when the chance arises. And all these options are supported by Nissan's well-known love of tech.
The love of tech is something we can get behind, especially when it comes to manufacturing Nissan X-Trail tyres. As a compact crossover SUV, you need tyres that can do the same – support you on city streets, and turn it up when it's time to tackle tougher terrains. And you need cutting-edge technology and forward looking innovation to get you there.
Falken's Nissan X-Trail tyres are designed to enhance your vehicle's driveability, performance and handling, whether you're commuting to and from work in the big smoke, or jockeying with off-roaders on outback highways. We've utilised cutting-edge technology, innovative design and the latest in tread compound and construction to create tyres that are especially suited for dealing with a wide range of driving conditions and surfaces, while ensuring that your ride is safe and comfortable.
At the end of the day, your Nissan X-Trail tyres will support your vehicle's optimal performance whether at home or on adventure.
Nissan X-Trail Tyres for Sale
Falken has a wide range of Nissan X-Trail tyres for sale to suit you and your performance needs.
Why Choose Falken for your Nissan X-Trail Tyres?
At Falken we create tyres that are purpose-suited for crossover SUVs, like the Nissan X-Trail. Whether you need tyres suitable for city driving, ready for light off road use or created for tackling seriously challenging terrain, we've got just what you need.
Our Falken new generation Nissan X-Trail tyres were created using cutting-edge technology such as 4D Nano Design that lets us optimise high-performance compounds at the molecular level. This means better traction, grip and overall performance for your X-Trail. We've also optimised the tread design to help maintain the efficiency and versatility that your crossover SUV needs. And all our Nissan X-Trail tyres are also built with safety and durability at the front of mind. You can be confident that your vehicle can keep your family safe while tackling everything it needs to do.
With Falken, you get the best Nissan X-Trail tyres, specifically created for crossover SUVs. Get in touch and our experts will be able to help you find the right tyres for your vehicle today.
Nissan X-Trail Tyres for Sale Near You Find a Dealer
Tyre Range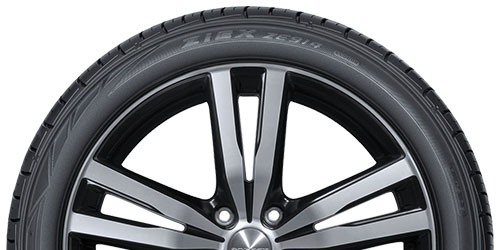 ZIEX ZE914 ECORUN
PERFORMANCE AND ECONOMY
TREAD LIFE

FUEL EFFICIENCY

DRY HANDLING

WET PERFORMANCE

NOISE

RIDE COMFORT
The ZIEX ZE914 ECORUN is the next generation, high-performance tyre made for Australian roads. Engineered for performance and cost saving fuel efficiency, the low rolling resistance compound offers more mileage and better wet braking. The tyre features an asymmetric tread ...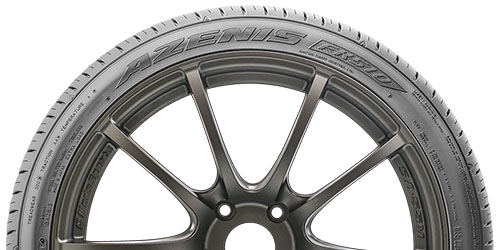 AZENIS FK510
FLAGSHIP ULTRA HIGH PERFORMANCE
WET PERFORMANCE

DRY HANDLING

NOISE

RIDE COMFORT

TREAD LIFE

FUEL EFFICIENCY
Falken's latest generation ultra high performance tyre, the AZENIS FK510 is designed for drivers of premium vehicles looking for excellent grip and outstanding performance. 4D Nano Design enables Falken engineers to optimise new high-performance compounds at the molecular level, enhancing ...
Alternative Fitments Available
WILDPEAK H/T
ALL-SEASON PERFORMANCE HANDLING AND LONG TREAD LIFE
NOISE

DRY HANDLING

TREAD LIFE

WET PERFORMANCE

RIDE COMFORT

OFF ROAD
The WILDPEAK H/T offers a combination of superb dry handling and responsive wet braking on all roadway surfaces. Falken has optimised traction and control through the combination of a non-directional tread pattern, high-tension casing ply and stiff wide steel belts ...