Toyota Camry
Find your perfect fit
Find your perfect tyre fit for your Toyota Camry
The new generation of Toyota Camrys takes us back to a time before SUVs became the number one choice for Australian families. They take us to a time when large, comfortable sedans big enough for families and cross country road trips were all the rage. In fact, reviewers consistently praise the Camry's ride quality – calling it smooth and absorbent – the result of great design and pragmatically sized 17-inch wheels.
So when it comes to tyre choice, the Camry deserves a tyre that complements and optimises the qualities that are making Australians fall back in love with the large sedan. And those tyres have to be Falken.
Our Toyota Camry tyres are created for comfort and safety, driveability and performance. We want to ensure that your tyres complement your Camry and give you the driving experience you deserve whether that's at home or on adventure.
Toyota Camry Tyre Range
Falken has a range of Toyota Camry tyres to suit your vehicle and its performance needs.
Why Choose Falken for your Toyota Camry Tyres?
At Falken we love vehicles – from zippy hatchbacks to ultra-fast sports cars to the classic sedan. And because every vehicle is different, every vehicle has different needs when it comes to their equipment. So we've created specialised tyre models for every vehicle application, including new-generation, modern sedans like the Toyota Camry. Our goal is to make sure that you're getting exactly what you need in a tyre, and nothing that you don't.
At Falken our design team is constantly innovating and refining our tyre designs with cutting-edge technology and innovative features. We ensure that we're always pushing the envelope to create tyres with better wear, increased traction and grip and excellent safety, comfort and durability. At the end of the day, your Toyota Camry tyres need to support your vehicle in the things it does well. And not detract from it's functionality either. And that means Falken Toyota Camry tyres. After all, we're here to get you on the road – safely, comfortably and with the best driving experience your vehicle can offer.
Toyota Camry Tyres for Sale Near You Find a Dealer
Tyre Range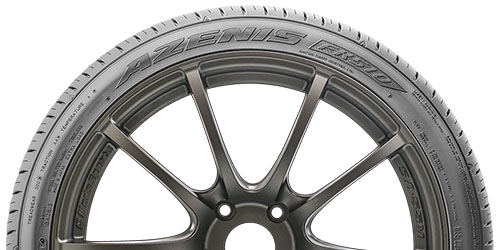 AZENIS FK510
FLAGSHIP ULTRA HIGH PERFORMANCE
WET PERFORMANCE

DRY HANDLING

NOISE

RIDE COMFORT

TREAD LIFE

FUEL EFFICIENCY
Falken's latest generation ultra high performance tyre, the AZENIS FK510 is designed for drivers of premium vehicles looking for excellent grip and outstanding performance. 4D Nano Design enables Falken engineers to optimise new high-performance compounds at the molecular level, enhancing ...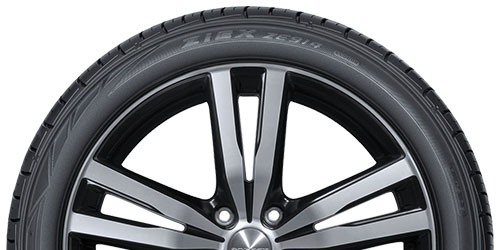 ZIEX ZE914 ECORUN
PERFORMANCE AND ECONOMY
TREAD LIFE

FUEL EFFICIENCY

DRY HANDLING

WET PERFORMANCE

NOISE

RIDE COMFORT
The ZIEX ZE914 ECORUN is the next generation, high-performance tyre made for Australian roads. Engineered for performance and cost saving fuel efficiency, the low rolling resistance compound offers more mileage and better wet braking. The tyre features an asymmetric tread ...