Toyota RAV4
Find your perfect fit
Find your perfect tyre fit for your Toyota RAV4
This mid-sized SUV is one of the most popular family cars staying strongly on the best sellers list year after year. And with the hybrid variants coming online, the growth and popularity of the Toyota RAV4 just keep climbing. Australian families love the value for money and cutting-edge safety and technology features. And those more concerned with sheer functionality love it for its design and on road performance capabilities. But for whatever reason you love your RAV4, we've got just the tyres for it.
Our Toyota RAV4 tyres will give you just what you need to maximise your fun and adventure – from optimal performance to extreme durability. And you can be confident that Falken's Toyota RAV4 tyres will get you and your family safely and comfortably to the footy, a holiday at the beach or a road trip to see Nan in the country.
Toyota RAV4 Tyre Range
Falken has a range of Toyota RAV4 tyres to suit your performance needs and driving style.
Why Choose Falken for your Toyota RAV4 Tyres?
At Falken we live and breathe tyres. And we know that great tyres can make or break the performance of your vehicle. The wrong tyres can lead to problems – from noise pollution to more fuel consumption to a bumpier ride. The right tyres, on the other hand, optimise the safety of your vehicle, provide better traction and grip, are smoother and quieter and can last for thousands of kms. All good things.
At Falken every one of our tyres has been especially designed to perfectly suit a specific range of vehicles. Falken's Toyota RAV4 tyres support and optimise your vehicle's performance to ensure you're always operating at peak safety and maximum functionality. Whether you need premium economy, high-performance tyres perfect for more mileage and better wet weather braking, or you need ultra-high performance Toyota RAV4 tyres for more robust use, we've got the tyre for you.
Our team is committed to innovation, and we're constantly reimagining and redesigning for the future of mobility. When you come to Falken for your Toyota RAV4 tyres, you can be sure you're getting the best product, backed by a dedicated team of experts.
Toyota RAV4 Tyres for Sale Near You Find a Dealer
Tyre Range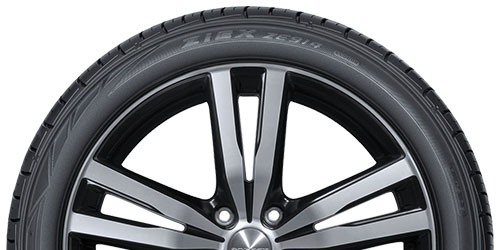 ZIEX ZE914 ECORUN
PERFORMANCE AND ECONOMY
TREAD LIFE

FUEL EFFICIENCY

DRY HANDLING

WET PERFORMANCE

NOISE

RIDE COMFORT
The ZIEX ZE914 ECORUN is the next generation, high-performance tyre made for Australian roads. Engineered for performance and cost saving fuel efficiency, the low rolling resistance compound offers more mileage and better wet braking. The tyre features an asymmetric tread ...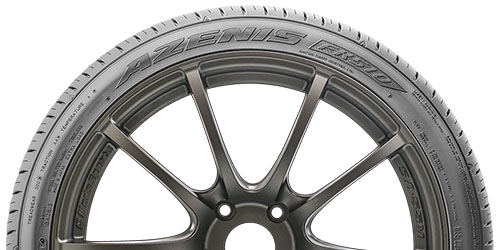 AZENIS FK510
FLAGSHIP ULTRA HIGH PERFORMANCE
WET PERFORMANCE

DRY HANDLING

NOISE

RIDE COMFORT

TREAD LIFE

FUEL EFFICIENCY
Falken's latest generation ultra high performance tyre, the AZENIS FK510 is designed for drivers of premium vehicles looking for excellent grip and outstanding performance. 4D Nano Design enables Falken engineers to optimise new high-performance compounds at the molecular level, enhancing ...
Alternative Fitments Available
WILDPEAK H/T
ALL-SEASON PERFORMANCE HANDLING AND LONG TREAD LIFE
NOISE

DRY HANDLING

TREAD LIFE

WET PERFORMANCE

RIDE COMFORT

OFF ROAD
The WILDPEAK H/T offers a combination of superb dry handling and responsive wet braking on all roadway surfaces. Falken has optimised traction and control through the combination of a non-directional tread pattern, high-tension casing ply and stiff wide steel belts ...