4WD & SUV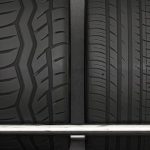 Find Your Tyre
Find Your Tyre

4WD & SUV
Falken 4WD & SUV tyres have been expertly designed to meet the needs of on-road and off-road driving. The AZENIS FK510 SUV provides high road performance, while the WILDPEAK AT and MT are built to withstand tough all-terrain and off-road conditions. Falken 4×4 SUV tyres offer excellent value for money, backed by a company with a reputation for quality and reliability. If you're looking for 4WD SUV tyres that can provide the perfect balance of on-road and off-road performance, then Falken is the brand for you.
Flagship Performance for Luxury Crossovers and SUVS

WET PERFORMANCE

DRY HANDLING

NOISE

RIDE COMFORT

AZENIS FK510SUV

More Information
Find your nearest Authorised Dealer
Find a official Falken tyre dealer near you.
Looking for the Truck Tyre Dealers? CLICK HERE