TRUCK & BUS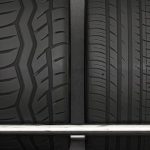 Find Your Tyre
Find Your Tyre

TRUCK & BUS
Falken Truck and Bus tyres are engineered for quality, durability and highest performance and support a wide range of vehicles globally. We are constantly innovating and improving our products to ensure that our customers receive the best possible value for their investment. So whether you are looking for tyres that can handle heavy-duty hauling or you need tyres that can provide a smooth ride on the open road, Falken has a tyre that will meet your needs. Find a dealer today!
Fuel Efficiency, Even Wear and Long Life for Pure Linehaul Service

FALKEN BI830 ECORUN

More Information
Find your nearest Authorised Dealer
Find a official Falken tyre dealer near you.
Looking for the Truck Tyre Dealers? CLICK HERE