VAN & LIGHT TRUCK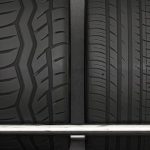 Find Your Tyre
Find Your Tyre

VAN & LIGHT TRUCK
At Falken, our van and light truck tyres are engineered to offer durability and long life for your passenger van, route bus, commercial van or light truck, lowers operating costs. Falken's van and light truck tyres are designed to offer superior grip and handling, even in the most challenging driving conditions. With a wide range of sizes and specifications available, Falken has the perfect tyre for you.
DURABILITY. SAFETY. MILEAGE. LINAM VAN01.

TREAD LIFE

WET PERFORMANCE

DRY HANDLING

NOISE

RIDE COMFORT

LINAM VAN01

More Information
Find your nearest Authorised Dealer
Find a official Falken tyre dealer near you.
Looking for the Truck Tyre Dealers? CLICK HERE