PERFORMANCE TYRES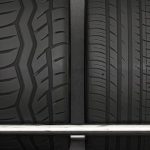 Find Your Tyre
Find Your Tyre

PERFORMANCE TYRES
Falken Tyres offer a range of high-quality Performance and Passenger tyres for all vehicle types. Falken has developed a reputation for producing some of the best tyres on the market. Their performance tyres are especially popular with drivers of high-powered cars, who appreciate the excellent levels of dry handling and wet grip that they offer. In addition, Falken tyres are designed to offer excellent value for money, with many models providing exceptional mileage. So whether you are looking for tyres for your daily commute or a performance car, Falken Tyres is always an excellent choice.
FLAGSHIP ULTRA HIGH PERFORMANCE

WET PERFORMANCE

DRY HANDLING

NOISE

AZENIS FK510

More Information
Find your nearest Authorised Dealer
Find a official Falken tyre dealer near you.
Looking for the Truck Tyre Dealers? CLICK HERE